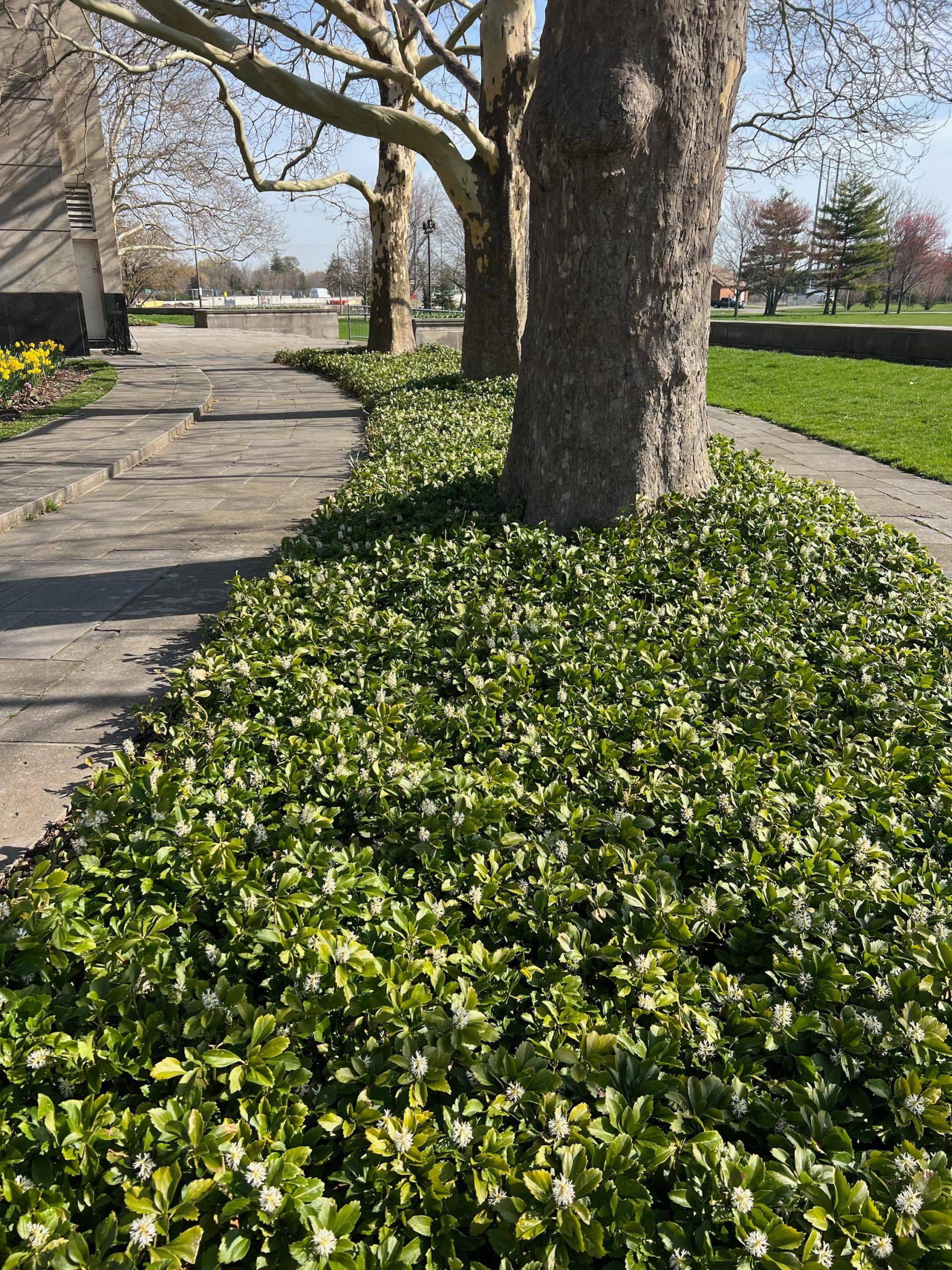 As the vibrant colors of spring paint the landscape and the sweet aroma fills the air, it's time to awaken your senses and transform your garden into a blooming paradise. Among the many flowers and plants that grace this season, one stands out for its versatility and enchanting fragrance – Pachysandra. Whether you're an experienced gardener or just starting your horticultural journey, Pachysandra is an ideal choice to add texture, color, and a delightful scent to your outdoor oasis.
Discover the Fragrant Delight: Pachysandra, also known as Japanese spurge, is a low-growing groundcover plant that thrives in springtime. Its glossy evergreen leaves create a lush carpet-like effect, while clusters of tiny white flowers release a captivating fragrance. With its gentle aroma, Pachysandra adds a touch of serenity and tranquility to any garden.
Versatility at Its Finest: One of the greatest advantages of Pachysandra is its adaptability to various growing conditions. It flourishes in both shade and partial sun, making it a versatile choice for gardens of all types. Whether you have a shaded area under trees or a partially sunny spot, Pachysandra will thrive and enhance the beauty of your landscape.
Low Maintenance, High Reward: For those seeking a low-maintenance garden, Pachysandra is a true gem. Once established, it requires minimal care, making it perfect for busy individuals or those new to gardening. Its ability to suppress weed growth also means less time spent on upkeep and more time to enjoy the fruits of your labor.
Create a Tapestry of Colors: With Pachysandra, you can unleash your creativity and design a stunning tapestry of colors in your garden. Its rich green foliage serves as a beautiful backdrop for other flowering plants, allowing you to experiment with a myriad of hues and create eye-catching combinations. From vibrant tulips to delicate daffodils, Pachysandra harmonizes with various floral species, adding depth and visual interest.
Transforming Small Spaces: If you have a limited gardening area or a small urban space, Pachysandra is an excellent choice. Its low-growing nature and spreading habit enable it to fill empty spaces, making it a perfect groundcover for small gardens, borders, and even rock gardens. Embrace its ability to transform your compact space into a lush oasis bursting with life and fragrance.
With spring in full bloom, it's time to embrace the wonders of nature and bring the sweet scent of Pachysandra into your garden. This versatile groundcover offers a range of benefits, from its captivating fragrance to its low-maintenance nature. Let your imagination run wild and create a garden that reflects your dreams and desires. Whether you have a sprawling landscape or a cozy corner, Pachysandra will be your faithful companion, adding texture, color, and a touch of enchantment to your outdoor sanctuary. So, go ahead, indulge in the beauty of Pachysandra, and let it take your garden to new heights of splendor.