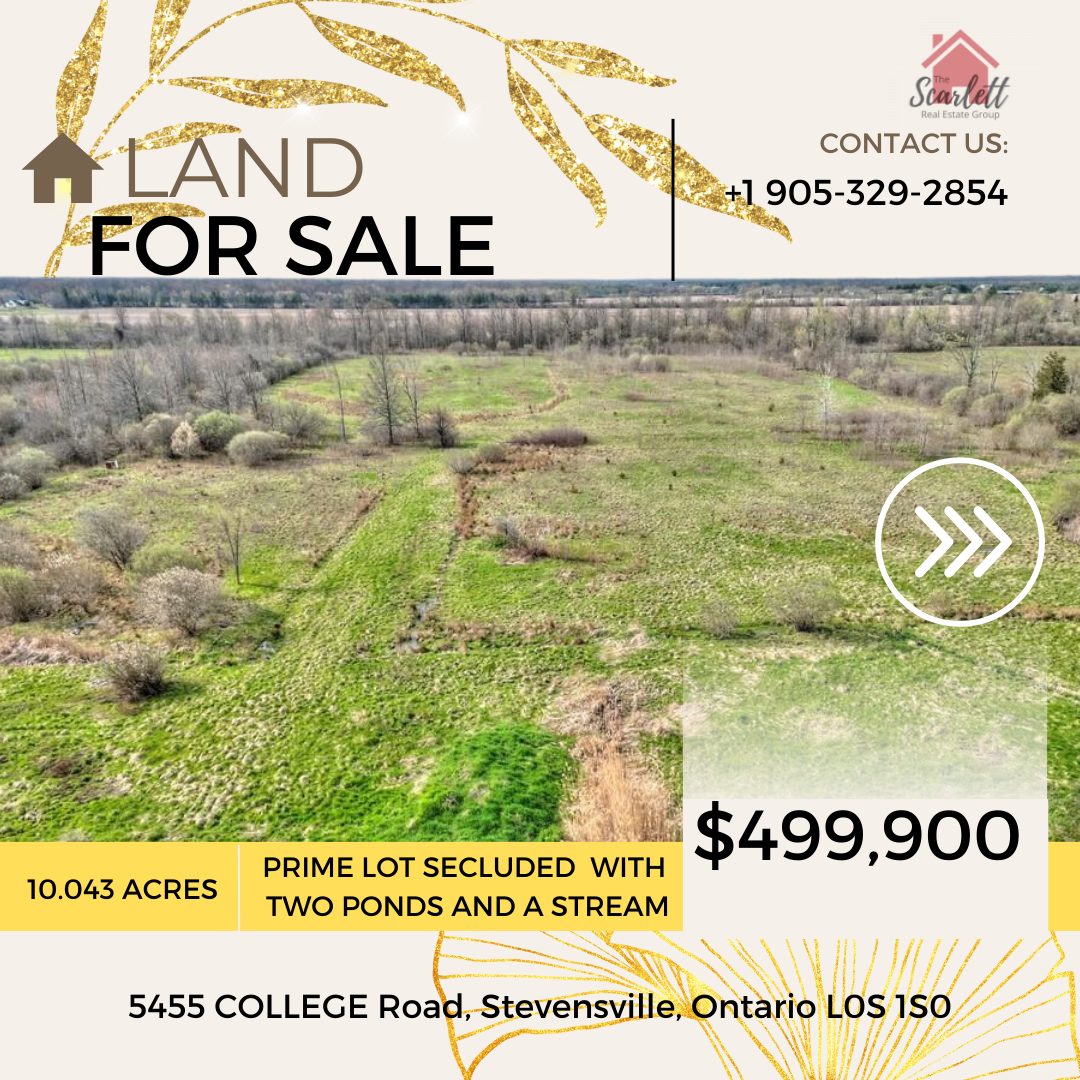 Imagine waking up to the soothing sounds of a babbling stream and the sight of two picturesque ponds nestled within a secluded location. If you've been yearning to escape the hustle and bustle of city life and embrace the tranquility of nature, this land for sale in Fort Erie is the perfect opportunity. Offering an array of features and possibilities, this property is a haven for nature lovers and those seeking a peaceful retreat. Let's delve into the remarkable offerings of this exceptional land.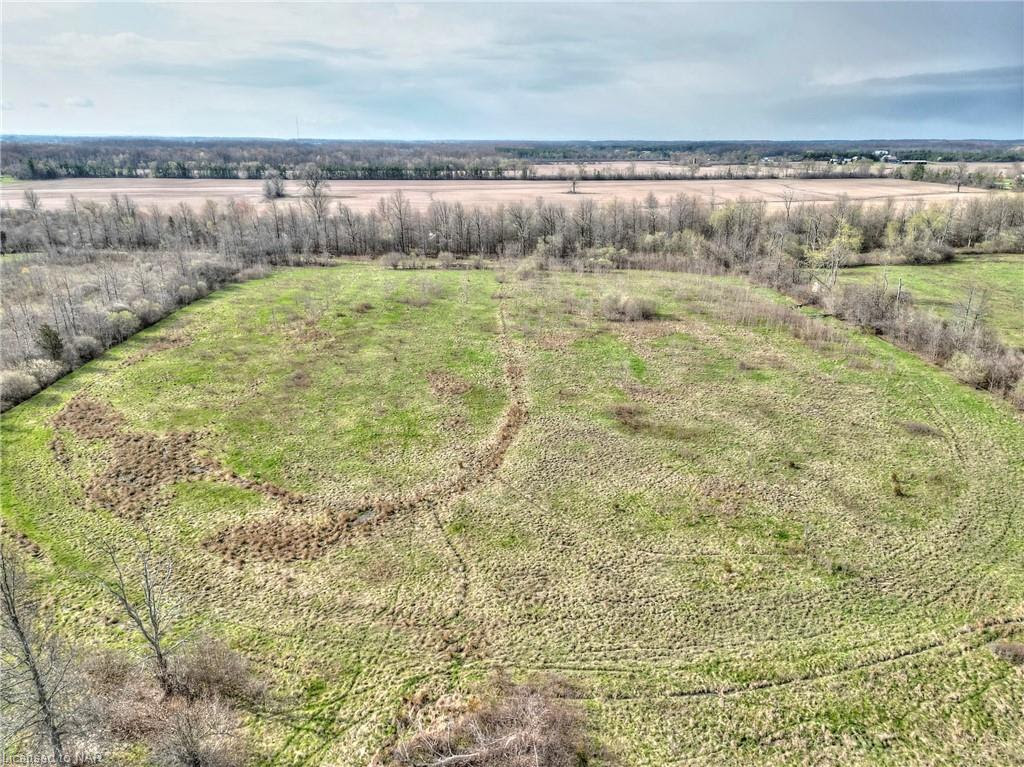 A Nature Lover's Paradise: Tucked away in a prime location, this land boasts two enchanting ponds and a serene stream. Nature lovers will revel in the opportunity to witness the beauty of local flora and fauna, attracting a variety of bird species and wildlife. Immerse yourself in the calming ambiance created by the harmonious flow of the stream and the gentle ripples of the ponds.
Endless Possibilities for Outdoor Enthusiasts: With vast open space and ample room to roam, this land presents a playground for outdoor recreation and enjoyment. Whether you envision creating nature trails, establishing a private retreat, or engaging in your favorite outdoor activities, this property offers boundless possibilities. Embrace the freedom to explore and immerse yourself in the splendors of the great outdoors.
A Dream for Car Enthusiasts and Hobbyists: Among the property's exceptional features is an oversized barn equipped with a car hoist and two hydro services. This presents a haven for car enthusiasts and hobbyists seeking a dedicated space for their projects. Additionally, the availability of natural gas service adds convenience and potential for expansion or customization.
Proximity to Essential Amenities: Despite its secluded location, this land benefits from close proximity to essential amenities. Enjoy the convenience of nearby shopping centers, schools, beautiful beaches, and easy access to the highway. Experience the best of both worlds as you relish the tranquility of nature while having modern conveniences within reach.
Build Your Dream Home or Invest in a Piece of Land: Whether you envision constructing your dream home or investing in a valuable piece of land, this property offers a remarkable opportunity to turn your vision into reality. Build a custom-designed sanctuary tailored to your desires, surrounded by the breathtaking beauty of the natural landscape. Alternatively, invest in this property as a promising asset with the potential for future development or appreciation.
Peaceful Seclusion on the Outskirts of Town: Escape the noise and chaos of urban living and retreat to this serene haven on the outskirts of Fort Erie. Enjoy the blissful seclusion and privacy this property offers, providing an oasis away from the hustle and bustle of everyday life. Unwind in the tranquil surroundings and embrace a lifestyle that harmonizes with nature.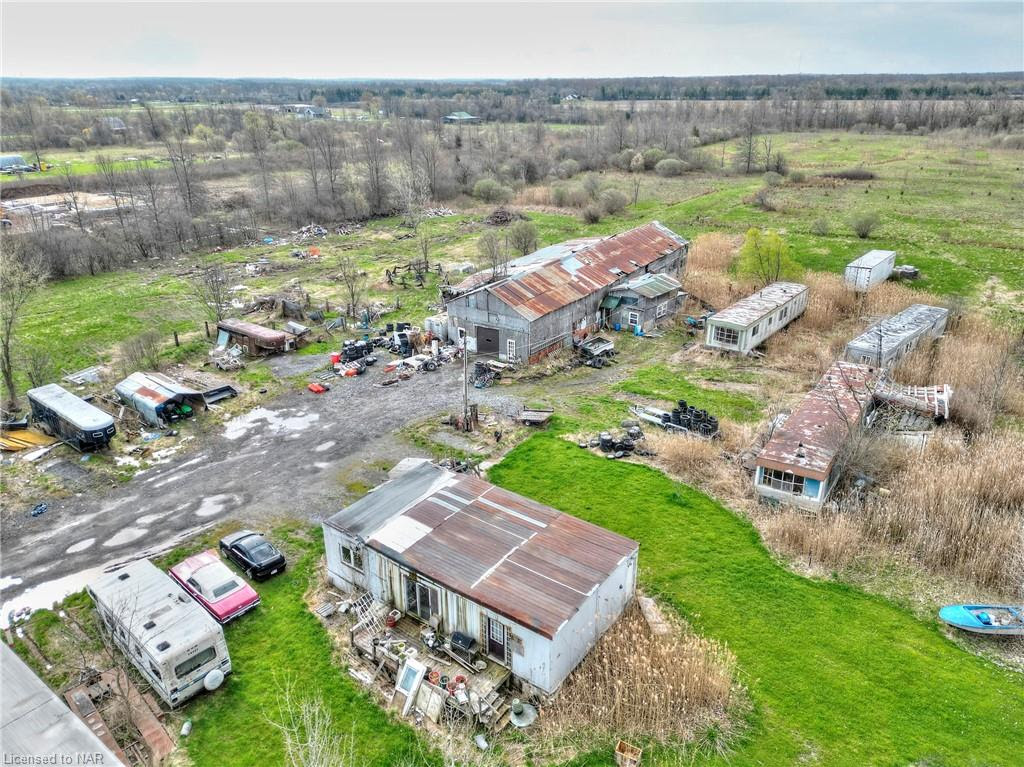 Embrace the serenity and natural beauty that awaits on this remarkable land for sale in Fort Erie. With its secluded location, two captivating ponds, and a gentle stream, this property offers a haven for nature enthusiasts and those seeking a peaceful retreat. Whether you envision building your dream home or investing in a valuable piece of land, the possibilities are endless. Seize the opportunity to create your own sanctuary, surrounded by the wonders of nature, while enjoying convenient access to essential amenities. Don't miss the chance to make this property your gateway to a nature-inspired lifestyle.