Welcome to 60 acres of vineyards, artwork, baked goods, and of course, wine. That's what 13th Street Winery has to offer at 1776 Fourth Avenue, St. Catharines, Niagara Region.
13th Street Winery, which began operations in 1998, will have been producing wine in the Niagara region for nearly 25 years when the year 2023 rolls around. The present owners, John and June Mann, as well as Doug and Karen Whitty, bought the winery in 2008, after it had been established in the first place by four friends who were amateur winemakers. Both of these families are deeply ingrained in the community of Niagara. The idea behind 13th Street Winery was to make great wines that are representative of the one-of-a-kind terroir of Niagara while simultaneously providing a location for people to congregate and retreat, rest and discover, and experience and learn. This ambition led to the establishment of the winery.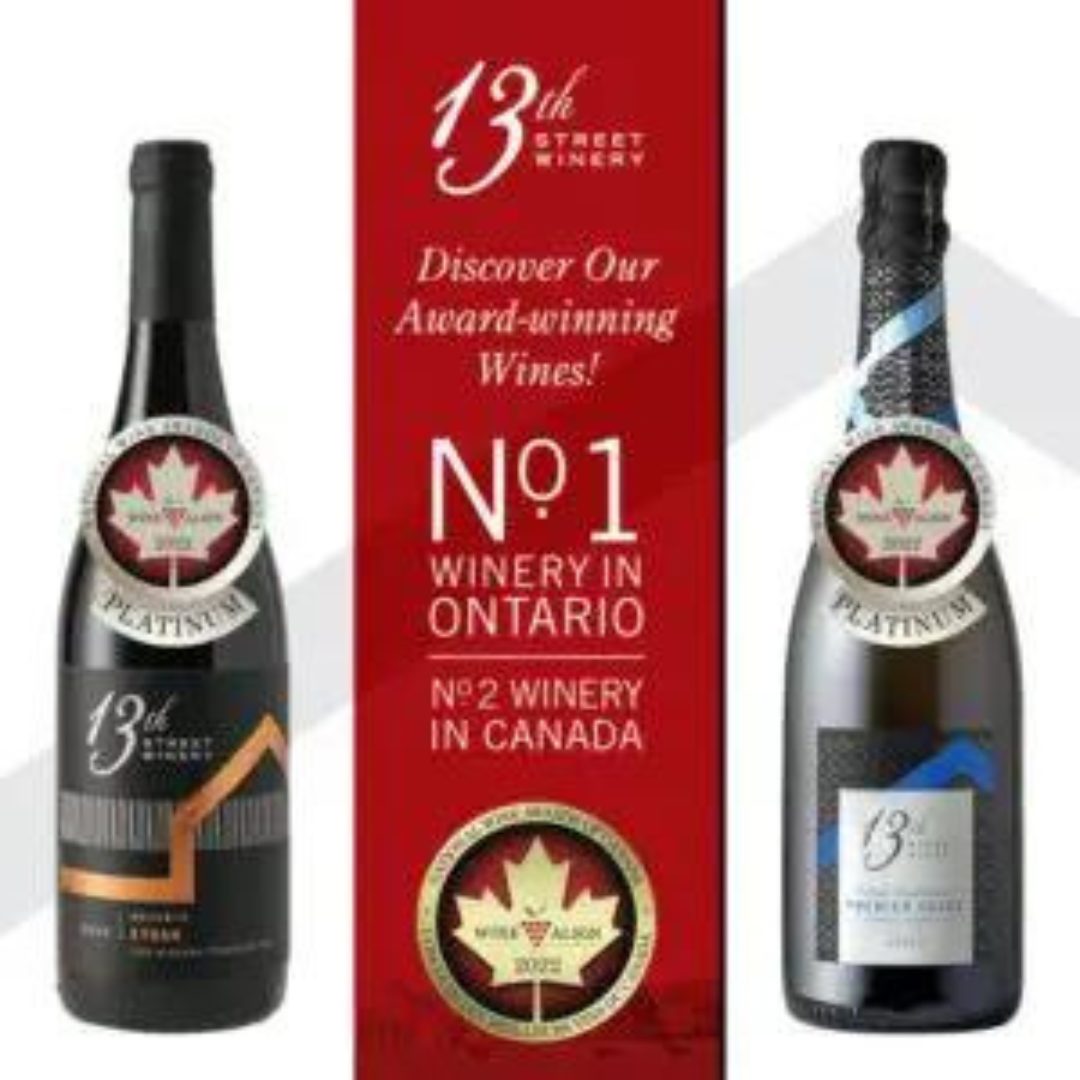 At the 2022 National Wine Awards of Canada, they are proud to have been named the best winery in Ontario and the second-best winery in Canada.
also grateful to won the Niagara Biennial Design Awards 2020 for Outstanding Achievement in Architecture.
Doug and Karen Whitty and John and June Mann are owners, partners, and friends who share a passion for wine, food, art, and real hospitality. They all had a similar taste in wine, which is what brought them together and gave them the idea for the 13th Street Winery.
Both families have deep ties to Niagara and the surrounding area. Farming in the Whitty family began in 1908 in St. Catharines, and Doug Whitty is the third generation to run the farm. John Mann has spent the better part of three decades working the soil and has also established a highly profitable chain of car dealerships in St. Catharines and the surrounding area.
The wine shop on Fourth Avenue is a reflection of the two families' joint ambition for the property. Stop by the tasting room for a curated flight of our wines, or simply unwind on the verandah during the warmer months. Discover the sculptures and works of art that dot our vast grounds. Furthermore, a trip to the 13th Street Winery isn't complete without a stop at the 13th Street Bakery. The fresh fruit from nearby farms, our world-famous butter tarts, and more can all be found in our bakery, whose fragrances are sure to entice you.
Anyone wishing to unwind and take in the scenery throughout the day absolutely must make a pit stop at this location. Despite having stunning interior and outdoor amenities, there will be no seats available. If you feel like going for a stroll, you are more than welcome to check out the art gallery or the bakery. You really have to include the 13th Street Winery on your itinerary of stops at Niagara wineries.
Selling and Buying a Properties at Niagara Falls?
If you are looking for a house for sale in the Niagara Region, one of our top realtors can help. Over more than 18 years first-hand market experienced helping to people related on realtor. You can visit our website and take a look at our MLS listing.