I was invited to their opening, and Rizzo's House of Parm is ideal for a date night. Nestled in the heart of Ridgeway Crystal Beach, Ontario, this charming establishment offers a relaxed and intimate setting that is perfect for spending time with your partner.
The restaurant has a wide selection of delicious Italian dishes to choose from, and the service is always excellent. You and your date will feel like royalty as you dine on authentic Italian cuisine that has been made with love.
Rizzo's House of Parm is the perfect place to escape the hustle and bustle of everyday life. This is the place to go if you're looking for a romantic night out.
History of the Rizzo's House of Parm Restaurant
Matheson has no problem showing off his passion for the things he loves in the place he calls home. It's not just another business venture for him; it's much more personal than that too.
After naming it after his first daughter Rizzo (Matheson), he continued by saying that returning home was a fantastic experience for him and his whole family and that the return trip gave them so much to cherish.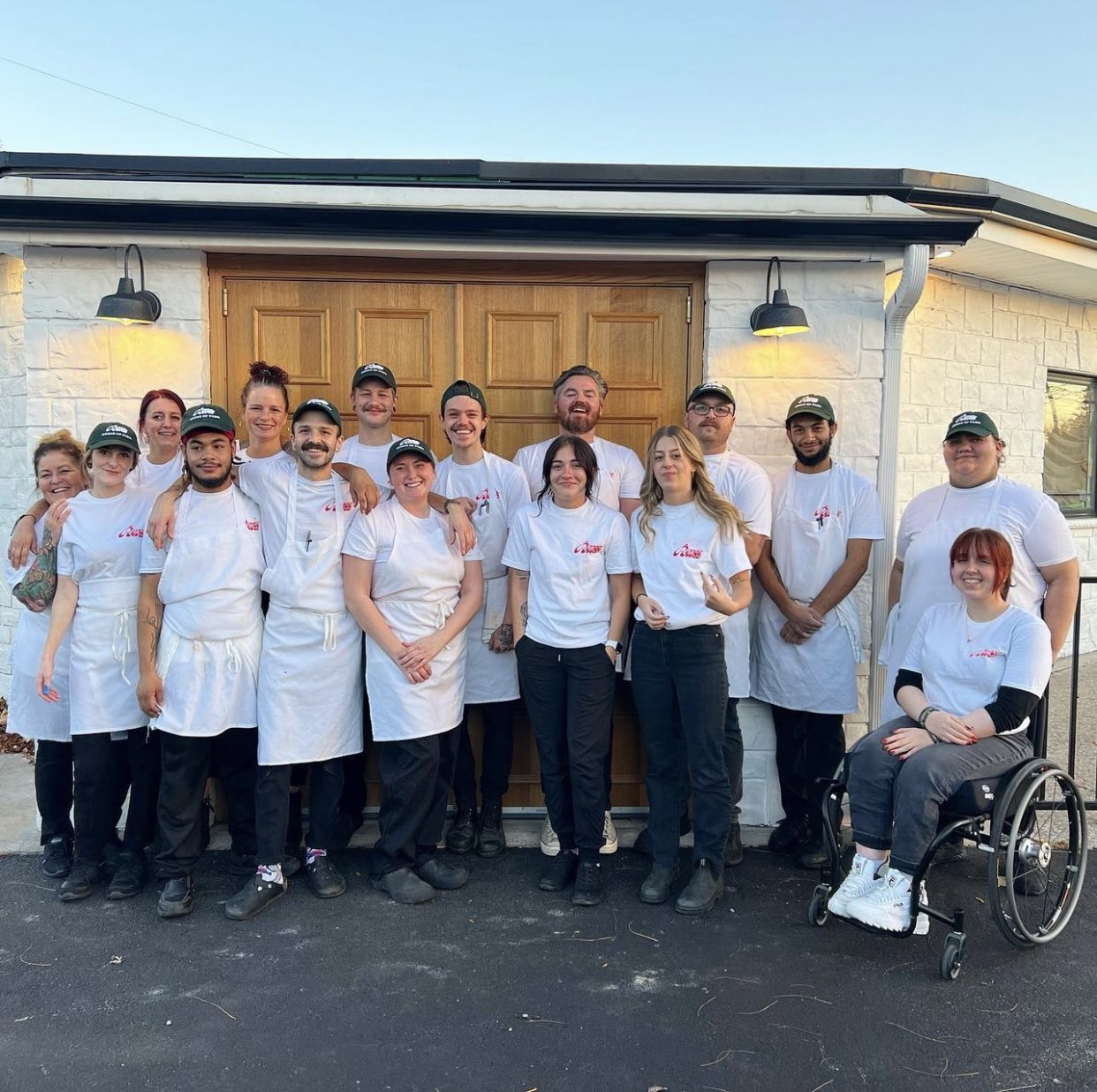 photo credits: Matty Matheson from his Twitter account
The menu is readily available, and customers can anticipate traditional home-cooked Italian dishes such as spaghetti with meat sauce and chicken parmigiana. It is abundantly clear that the new opening means more to Matheson than any of his previous endeavors because he is involving his family in several different ways in the process.
Even the restaurant's slogan, which reads "Homemade Italian food, from our family to yours," emphasizes the importance of the family unit. One can only assume that the additional love and care will be reflected in the food that is being served because one has no other choice.
People in Ridgeway Crystal Beach looking for traditional dishes from Italy must visit Matheson's newest venture, Rizzo's House of Parm.
The Ambiance
Your date night awaits at Rizzo's House of Parm on Ridgeway Crystal Beach. This Italian restaurant is the perfect place for a romantic evening out.
The soft lighting and the gentle strains of music in the background set the intimate atmosphere. You and your date can cozy up in one of the booths while you enjoy a delicious meal.
The menu offers everything from classic pasta dishes to chicken and veal entrees. And be sure to save room for dessert—the tiramisu is to die for!
The Food
You're in for a real treat when you visit Rizzo's House of Parm. The food is delicious, and the perfect place for a date night.
The menu includes all your favorite Italian-American dishes, from chicken parm to pasta dishes to calzones. And if you're feeling adventurous, you can try one of their specialty pizzas.
No matter what you order, you're sure to enjoy every bite. The waitstaff is friendly and attentive, ensuring you have everything you need. So why not book a table today? You won't regret it!
The Service
When you walk into Rizzo's House of Parm, you're immediately greeted by the hostess and seated. The service is fantastic—your water glass is never empty.
The waitstaff is attentive and friendly, and they have a great sense of timing when taking your order and bringing out your food.
You get the feeling that they really care about their customers and want them to have a good time, which makes Rizzo's an excellent choice for a date night.
Rizzo's House of Parm is a terrific date-night restaurant. The cuisine is delicious and reasonably priced, and the staff is attentive and friendly. Rizzo's House of Parm is a great date spot.